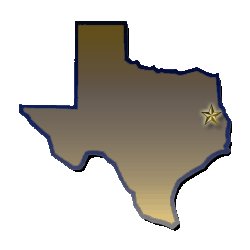 Welcome!
Welcome to the official website of Timpson, Texas. Here you can connect with the Timpson Area Chamber of Commerce, the Timpson Public Library, City Government, and the Genealogy Library. Simply use the links at the top of the page to navigate the website.

Timpson is on the Union Pacific Railroad at the junction of U.S. highways 87, 84, and 59, fifteen miles northwest of Center in Shelby County. It is twenty-five miles west of the Sabine River, which is the State Line, and thirty-one miles north of Nacogdoches, the oldest town in Texas.
NEW SERVICE for paying citations for Timpson Municipal Court.
Court customers may pay citations to The City of Timpson Municipal Court on-line at trafficpayments.com (fees and some restrictions apply)
For more information contact Municipal Court Clerk, Paula Mullins. (fee schedule for credit card payments)
The City of Timpson
​

​does business in Accordance with the Federal Fair Housing Law... (See more)

​ ​​Posters can be printed and/or reposted
The City of Timpson is required to publish the attached NOTICE regarding a violation of reporting to TCEQ during the third quarter
07/01/2014 - 09/30/2014. Each customer should receive a notice by mail. The PUBLIC NOTICE is also posted at City Hall. (copy)
Mr. Burns states that a report was filed "late" which initiates this violation. He further states that all subsequent reports have been filed in a timely manner. The City of Timpson is aware of the violation and is making all necessary efforts to notify customers of the reporting violation. Mayor Debra Smith

The City of Timpson is seeking competitive bids for the professional
clearing and trimming of trees in the Electric Distribution Line ROW within the city limits of Timpson, TX . For more information contact Tommy Sparks at 936-254-2421. A Pre-Bid consultation will be held on Monday morning, Feb 2nd at 10 am by Mr. Sparks. It is recommended that all parties interested in bidding attend the meeting to be held at City Hall, 456 Jacob Street.

Timpson City Council will hold a SPECIAL MEETING (item 20) immediately preceding the Regular meeting on February 17, 2015 at 5pm to confer with the City's attorney. The Regular meeting will begin at 5:30 at City Hall, 456 Jacob.