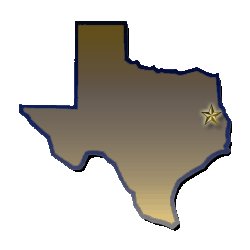 Welcome!
Welcome to the official website of Timpson, Texas. Here you can connect with the Timpson Area Chamber of Commerce, the Timpson Public Library, City Government, and the Genealogy Library. Simply use the links at the top of the page to navigate the website.

Timpson is on the Union Pacific Railroad at the junction of U.S. highways 87, 84, and 59, fifteen miles northwest of Center in Shelby County. It is twenty-five miles west of the Sabine River, which is the State Line, and thirty-one miles north of Nacogdoches, the oldest town in Texas.
Court customers may pay citations to The City of Timpson Municipal Court on-line at trafficpayments.com (fees and some restrictions apply)
For more information contact Municipal Court Clerk, Paula Mullins. (fee schedule for credit card payments)
The City of Timpson
​

​does business in Accordance with the Federal Fair Housing Law... (See more)

​ ​​Posters can be printed and/or reposted
The City of Timpson, will hold a PUBLIC HEARING on Thursday, December 18, 2014 at 5:15 pm. The meeting will be held at City Hall - 456 Jacob Str.
The purpose of the meeting is to allow citizens an opportunity to discuss the Citizen Participation Plan, the development of local housing and community development needs, the amount of TxCDBG funding available, all eligible TxCDBG activities , and the use of past TxCDBG funds. For more information about the hearing please (click here). ​