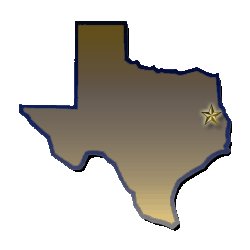 Welcome!
Welcome to the official website of Timpson, Texas. Here you can connect with the Timpson Area Chamber of Commerce, the Timpson Public Library, City Government, and the Genealogy Library. Simply use the links at the top of the page to navigate the website.

Timpson is on the Union Pacific Railroad at the junction of U.S. highways 87, 84, and 59, fifteen miles northwest of Center in Shelby County. It is twenty-five miles west of the Sabine River, which is the State Line, and thirty-one miles north of Nacogdoches, the oldest town in Texas.

City of Timpson 2013/2014 Budget and Tax Rate

click here
NEW SERVICE for paying citations for Timpson Municipal Court.
Court customers may pay citations to The City of Timpson Municipal Court on-line at trafficpayments.com (fees and some restrictions apply)
For more information contact Municipal Court Clerk, Paula Mullins. (fee schedule for credit card payments)
For more info on Train Town USA see articles in Timpson Tenaha News, Inc and Texas Coop magazine.
To view the departmental budgets open the
budget document to the right and view the cover letter, general, electric and water budgets by selecting the tabs along the bottom of the spreadsheet.

Regular City Council Meeting: 5:30 pm Jan 21, 2014
Chamber of Commerce meeting: 5:30 pm Jan 16, 2014

Looking for a place to hold a birthday party, shower, class re-union, family re-union or business meeting CONTACT City Hall. The Community Building located in SoSo Park may be the perfect setting for your event. Available for Rent. The building is clean, with a spacious meeting room, a full kitchen, and tables & chairs for approximately 60. 936-254-2421 A deposit is required.

ELECTION NEWS:

Register to vote


The City of Timpson has 2 - at large council positions and the position of Mayor up for election on MAY 10, 2014.

The FIRST (1st ) day to file an application for a place on the ballot as a candidate for one of these positions is 8:00am WEDNESDAY, JANUARY 29, 2014. The LAST day to apply for candidacy is FRIDAY, FEBRUARY 28, 2014 by 5pm.
Candidate's application packets may be picked up at CITY HALL (456 Jacob Street) in Timpson, TX. Applications received after 5pm on 2/28/2014 will be rejected. NO EXCEPTIONS.
All postings regarding the MAY 10, 2014 Election may be read at CITY HALL, 456 Jacob Street.

Barbara Hunt
Election Clerk, City of Timpson
City Secretary
936-254-2421

For important election dates/deadlines (click here)

Secretary of State Election Information
LINK (click here)

The City of Timpson will vote to Order an Election for May 10, 2014 at the regular meeting of the Timpson City Council, Tuesday, Feb 18, 2014.